This month we spoke with Delaware Valley Community Health (DVCH), Esperanza Health Center, Family Practice & Counsel Network (FPCN), and Project HOME to highlight the behavioral health services they provide!
DVCH, Esperanza Health Center, FPCN, and Project HOME provide integrated behavioral health services during primary care visits. Behavioral health consultants (BHCs) work with primary care providers to provide patients with targeted, brief interventions and assessments. During these visits, patients can expect solution-focused care aimed to empower patients and improve coping skills, functioning, and quality of life. In order to qualify for behavioral health services at these organizations, individuals must be a current primary care patient. This integrated health model reduces traditional barriers to obtaining behavioral health services such as cost, wait times, and stigma. Learn more about each organization below, including support groups and relevant services!
     What behavioral health services does DVCH provide?
Our integrated care follows the brief intervention model. Therefore, our behavioral health providers offer brief episodes of care as needs arise. Our generalist providers are able to address and support a broad number of issues, including, but not limited to, depression, anxiety, stress management, trauma support, and health behavior support. 
What is the best way to get connected?
While there are no insurance or payment requirements, it is required that you be an established patient at one of our health centers to receive a behavioral health visit. Prospective patients should be prepared with an ID and insurance information (if any). Additionally, patients should be ready to discuss what services they are seeking and the needs they wish to address. Our organization may be able to provide support for those who have challenges accessing any personal paperwork needed to enroll as a patient.
What is important to mention about your program when talking with clients about it? Individuals should know that integrated services are different from traditional psychotherapy services. However, there are many great benefits to receiving care through this model and evidence supports that many behavioral health needs are optimally addressed in the primary care context. If we determine that a referral to outpatient specialty mental health is recommended, we can provide support to help patients access this level of care.
What behavioral health services does Esperanza provide?
Esperanza Health Center has bilingual, licensed behavioral health professionals who work closely with our medical providers to offer integrated behavioral health services to Esperanza's patients. Our Behavioral Health Consultants work with patients on a wide range of goals, such as stress management, coping skills for depression and anxiety, dealing with grief and loss, and substance use.
How can individuals get connected to Esperanza's behavioral health services? 
These services are only available to established medical patients of Esperanza Health Center. Integrated behavioral health is designed to offer short-term behavioral health care, sometimes only one session, to help patients reach goals and improve overall wellness. It does not replace traditional mental health counseling. However, in many cases, patients may find that these targeted interventions are sufficient to meet their needs. If longer-term therapy is desired, a Behavioral Health Consultant can help make a referral.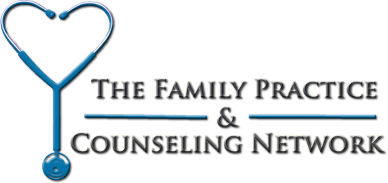 What behavioral health services does FPCN provide?
The Behavioral Health Services Department at FPCN provides outpatient services to primary care patients and Integrated Behavioral Health services to adults, children, and families. 
Our Behavioral Health Consultants (BHC) are either Licensed Clinical Social Workers or Licensed Professional Counselors. Our BHCs provide brief counseling and solution-focused interventions to patients in a variety of settings including schools, primary care clinics, and convenient care locations that provide walk-in services. They are able to connect patients to more comprehensive mental health services as needed, such as specialty mental health care or Certified Psychiatric Nurse Practitioners (CRNP) to evaluate if medication might help an individual meet their goals. We are person and family-focused and work from a strengths-based perspective. Our clinicians are trained in a variety of approaches including trauma-focused, cognitive-behavioral, dialectical-behavior therapy, psychodynamic, internal family systems, motivational interviewing, and creative therapies.
What is the best way to get connected?
The best way to get connected to FPCN Behavioral Health Services is to schedule a primary care appointment at one of our clinic locations. In order to be eligible for behavioral health services, patients need to be an active primary care or dental patient. The BHC visits are shorter than traditional therapy and are episodic based on what the patient wants and needs.
What behavioral health services does Project HOME provide?
Our primary care health professionals work collaboratively with our behavioral health professionals to not only expand access but provide more patient-centered and effective health care by doing whole-person care (physical, mental, and behavioral) at the same time. 
What should individuals know about Project HOME's behavioral health services?
As part of our whole-person care, we regularly offer behavioral health groups that combine the physical, mental, and behavioral health of our patients. Currently, we are running a women's trauma group, a coping with chronic pain group, and a Coffee and conversation group, which is meant to reduce social isolation. We run recovery-oriented shared medical visit groups for patients that are taking medication for opioid use disorder. We also run CenteringPregnancy and CenteringParenting groups, which are group medical visits and psychoeducational support programs for our perinatal patients and their babies. 
In February, we are becoming a HealthySteps certified site! This will expand the reproductive and child health care available from our behavioral health providers. Our behavioral health providers will be specially trained to work with our pediatric patients and their family units from ages 0-3 to improve attachment and development while supporting the physical, mental, and behavioral health of babies and caretakers. 
What is the best way to get connected?
In order to be connected to all of these services, a patient must be a primary care patient at Project HOME. A prospective patient would need to call to make a new medical patient appointment in order to work with our integrated team. We accept Medicare and Medicaid insurance and if you are uninsured, we can see you and assist you in getting insurance if you are eligible.