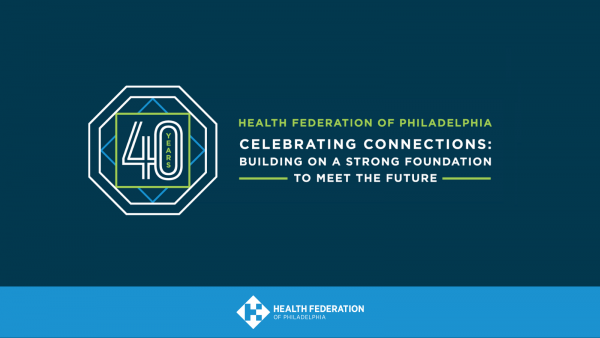 The last four decades have brought immense change to the Philadelphia region. Through the good and bad, the ups and downs, one thing has remained constant: The Health Federation of Philadelphia and its commitment to improving access to and the quality of health and human services for underresourced communities and vulnerable populations across the region.
Surrounded by exquisite art produced by students at the Pennsylvania Academy of Fine Arts, Health Federation staff, the Health Federation Board of Directors, various sponsors, and other friends gathered to look back at what has been accomplished over the past 40 years and forward to what is to come in the next decade and beyond.
"There are many things in the Health Federation's history that I'm extremely proud of," Natalie Levkovich, CEO of the Health Federation, said. "Many of them are innovative programs that have proven to be sustainable, programs that were novel at their inception and have become mainstream. However, among the accomplishments, there are none that I am more proud of than the strength and resilience of our relationships."
"Our anniversary theme is 'Celebrating Connections,' and that refers to connections at many levels," Levkovich continued. "The connection between evidence and practice, between community and providers, between primary care and public health, but the heart are the relationships among people. I am extremely proud and gratified by the long tenure of many of our staff and the longstanding relationships we have with our members, our partners, and our funders. I believe that is the secret sauce of our success."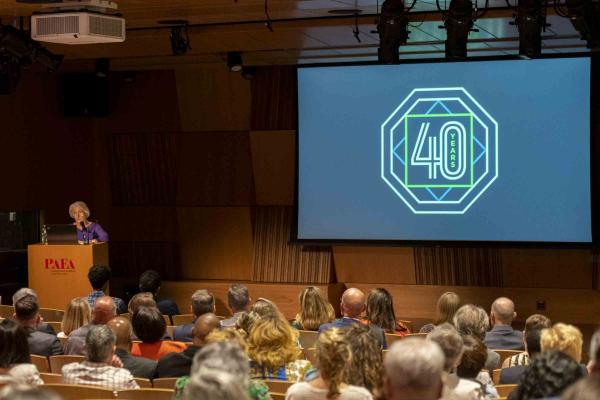 Health Federation of Philadelphia CEO Natalie Levkovich welcomes guests to HFP's 40th anniversary event
The event's keynote speaker, Dr. Kavita Patel, MD, MS, also stressed the importance of connections in healthcare. Dr. Patel is a primary care physician at Mary's Center, a federally qualified health center in Washington, D.C.
"You do not need to be a doctor to have the privilege of making strong connections," Patel explained. "I think that making connections in our society is more important now than ever. And what the Health Federation does is help facilitate these connections."
Dr. Patel ran through a brief history of healthcare before turning to the future. She captivated the audience with her thoughts on the use of technology via telehealth and virtual medicine, the use of artificial intelligence in healthcare, and the future of the healthcare workforce.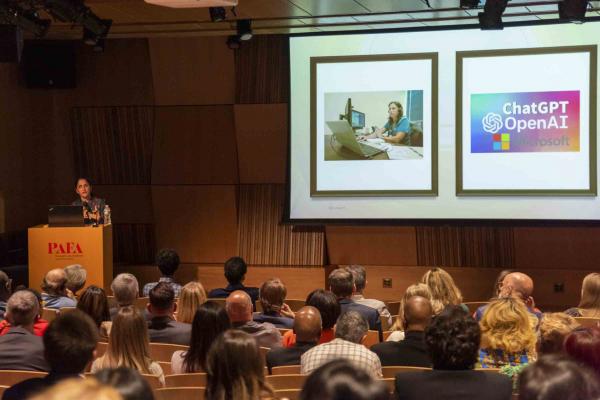 Dr. Kavita Patel, MD, MS, the night's keynote speaker
"No one is going to find this magic substitute to swap out all humans," Dr. Patel said. "Why? Because when it comes down to it, I do think there's an element of healthcare that you cannot machinify, that you cannot roboticize."
Mary Kargbo, CEO of Berks Community Health Center and Chair of the Health Federation Board of Directors, welcomed guests and spoke of Health Federation's accomplishments before Dr. Patel came to the microphone.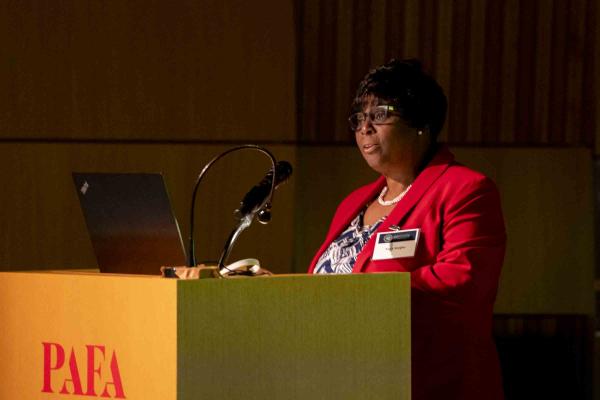 Mary Kargbo, CEO of Berks Community Health Center and Chair of the Health Federation Board of Directors
"This truly is a milestone event and I'm proud to have the opportunity to commend the Health Federation for all its many accomplishments," Kargbo said. "And you have no idea, it's a lot. If I were to talk about all of them, we would be here all evening. The staff, under the leadership of Natalie, have kept current and always look ahead to where the healthcare industry is going, and they do this with excellence."
Throughout the night, guests were given the chance to mingle through the art gallery while enjoying refreshments. The Annual Student Exhibition, which features works by third- and fourth-year undergraduate students and second-year graduate students, is currently on display at the Pennsylvania Academy of Fine Arts.
Exude served as the presenting sponsor for the event, while Independence Blue Cross, True North Financial Planning, United Healthcare, and AmeriHealth Caritas served as lead sponsors. More information about the Health Federation's history and 40th anniversary can be found here.
To view a slideshow of photos from the event, click here.